N4CF rig
Best viewed with Mozilla Firefox or Google Chrome
---
After using an Elecraft KX3 for three years, and adding a 100W amplifier along the way, I upgraded to a self-contained 100W transceiver, the Elecraft K3s. As with the KX3, I bought the kit version. Assembly, while sometimes challenging, went well, and the rig worked the first time I turned it on. Click on the K3s Assembly link at left for some photos.
I installed the new rig in mid-April 2016. I used the speaker on top after damaging the K3's internal speaker during assembly, but I recently replaced the intK3's speaker, and removed the external speaker.
The P3 panadapter is cantilevered 3" from the front of the shelf because the hutch is too shallow to accommodate the its full depth plus rear-panel cables. I moved the front feet 3" rearward and glued a block of wood on top that presses against the shelf above to prevent the P3 from tipping.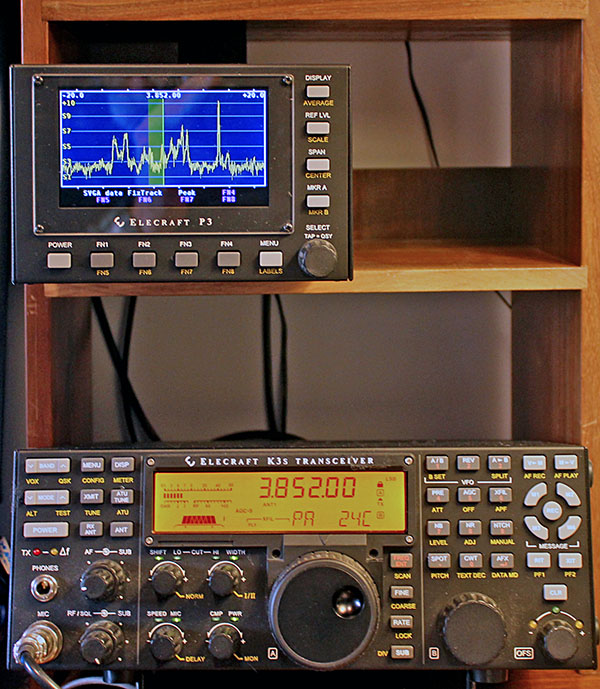 ---
Updated March 4, 2018